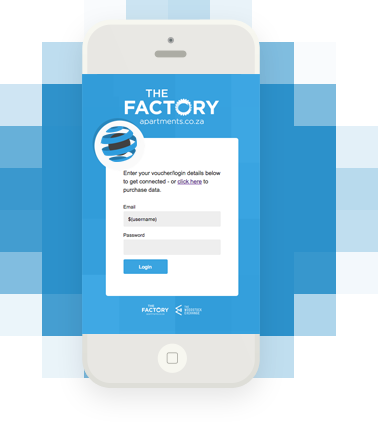 Get online in seconds
GlobalHotspot provides a lightning fast, easy-to-use wi-fi hotspot service for various places around Cape Town.
Our prepaid wi-fi vouchers include the connection and data, so there are no additional line rental or hardware costs involved - just enter your login details on your phone, tablet or computer and connect immediately.
Buy Wi-Fi Voucher

Getting Started
After purchasing your voucher, you can connect to the internet by following the three simple steps below:

Scan
Scan for wireless networks using your device that you intend to connect with.

Select
Select the PrepayAfrica SSID (wifi hotspot) from the list of available wireless networks.

Login
Open your browser in order to be redirected to the Authentication Page and enter your voucher details
Secure payment gateway
Our online payment partner supports a large number of banks and payment methods.